Dental Website Design in Dhaka
Dental Website Design in Dhaka – Attract more visitors, convert them to customers, and establish a brand
We Specialize in Great Dental Websites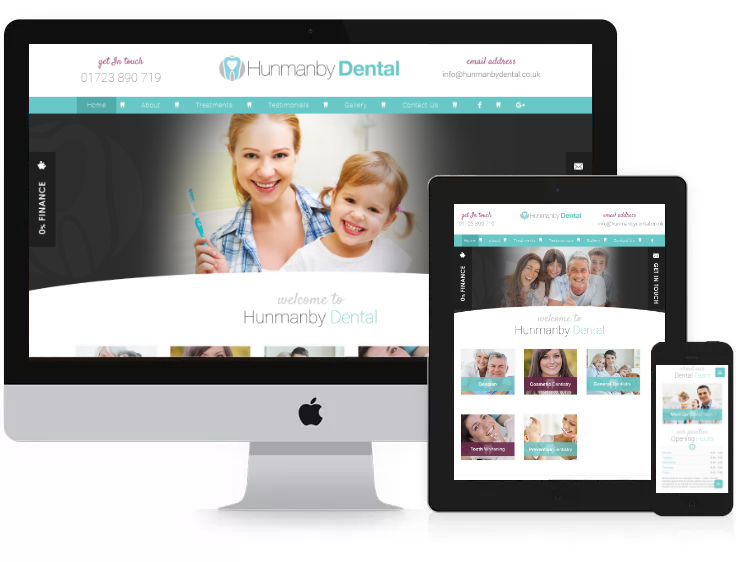 We're a well-known dental web design firm with a solid local presence. So, what does this imply for you? Your dental website will be properly developed and marketed by professionals who specialize in Dentist Marketing and Branding, and we will ensure that your firm receives continuous leads. Making yourself recognized in your neighbourhood online may be accomplished with the help of a beautifully designed website that is both educational and appealing.


Did you know that 97% of people would prefer to go to a dentist's website for information or to schedule an appointment than phone the office?
People nowadays go online when they require the services of a dentist.
They utilise Google instead of the Yellow Pages to schedule routine cleanings and select a dentist who specialises in Invisalign and veneers.
You need a mobile-friendly website that is as bright and inviting as the smiles you offer to stand out.

A well-designed dentistry website will meet the demands of current and potential patients while also assisting you in expanding your practice.
At Alcinder Tech, we'll create a website for you that uses the most up-to-date development and design technology to keep your current patients happy while attracting new ones.
Dental Website Design in Dhaka
Alcinder Tech creates websites for dental clinics of all sizes that are current, fresh, and extremely practical.
Our marketing solutions are deliberately oriented toward the dentistry business, whether you're seeking a brand new site or want to improve on an existing one.
We have a staff of web developers, graphic designers, and copywriters with years of experience and competence in developing successful dentistry websites.
We'll construct you a cutting-edge website that gives prospective patients an overview of your clinic, its services, and your team, whether you practice general dentistry or a complex combination of cosmetic dentistry, restoration work, and orthodontics.
We Don't Stop at Website Design
We also assist you in expanding your dental practice.
We put our best foot forward when we undertake any endeavor.
We design websites with your patients in mind, ensuring that the end product is always professional, effective, and appealing.
Digital Marketing Strategies
Conversion Rate Optimization
What We Offer for Your Dental Business
Your dental clinic's website is critical: an appealing and easy-to-navigate site will appeal to both patients and search engines, providing you the online presence you need to develop your practice.
Conversion-Optimized Design
We design websites that appeal to the kind of patients you want to attract, such as children, families, and people looking to improve their smiles with cosmetic dentistry operations.
Instead of employing a template or generic theme, we create a conversion-optimized site that will put you ahead of the pack.
The following are some of the strategies we employ to improve your website's conversion rate:
Headlines that are both informative and keyword-rich.
Headlines inform visitors (and search engines) about the content of your page.
People will find you when they search for "dentist in Dhaka" – or wherever else you're located – thanks to our clever use of keywords in page names.
Content menus that are simple and sensible.
Our graphic designers will create a look and feel for your practice that makes a great first impression.
Visitors will be able to find the information they need quickly and conveniently.
Compelling and relevant content. As a dedicated dental marketing agency, we have a thorough understanding of the features and benefits of the services you offer. Our copywriting team will present this information in a way that informs and educates patients.
Content that is both intriguing and timely.
We know the characteristics and benefits of the services you provide because we're a specialist dental marketing agency.
Our copywriting team will provide this information to patients in a way that will educate and inform them.
This is a powerful call to action.
We make it simple for patients to schedule consultations or appointments to not miss out on new business.
Having a high-converting website improves your ability to attract and retain business, which will ultimately increase your revenue.
Alcinder Tech creates dental websites that encourage desired results, such as getting patients to book appointments, input their email addresses for your newsletter, or follow you on social media.
Content That Is Interesting About Your Dental Practice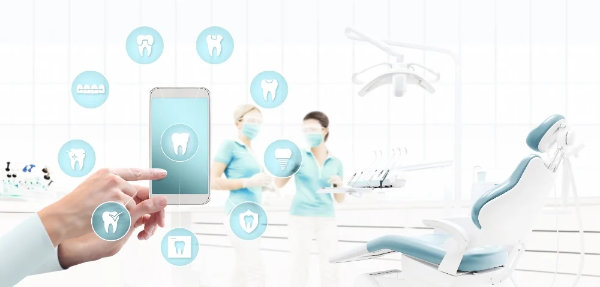 Did you know that 88% of people who use their smartphone to find a local business call or visit that business the same day?

Mobile devices have transformed how potential dental patients look for a new dentist, and optimizing your website for mobile traffic guarantees that your site looks great on any platform, whether a desktop, tablet, or smartphone.
Furthermore, Google gives sites with responsive web design a higher position.
Content That Is Interesting About Your Dental Practice
Before calling to schedule an appointment, patients want to know what your practice has to offer. Our copywriters are up to date on the newest dentistry industry trends. They will generate original, SEO-friendly content regarding your services, including implants, crowns, teeth whitening, and veneers. Your brand identity will also be bolstered by the following:
Photographs of your clinic and staff that are of high quality
Testimonials from satisfied clients
Trending themes in dental services and support are discussed in this blog.
We help businesses boost client involvement with primary contact forms and linked social media platforms, in addition to providing precise and up-to-date information.
Patients who follow you on social media platforms like Twitter, Instagram, and Facebook can readily share your information with their friends and family, thereby expanding your customer base.
Don't let your practice's image be tainted by an out-of-date website.
We'll use our years of experience in cutting-edge design, SEO, and analytics at Alcinder Tech to make sure your new site and social media platforms work together to reach as many potential patients as possible.
We are driven by a single goal: to use industry-leading digital marketing methods to help dental offices of all sizes and specialities achieve online success.
We'd love to hear from you​